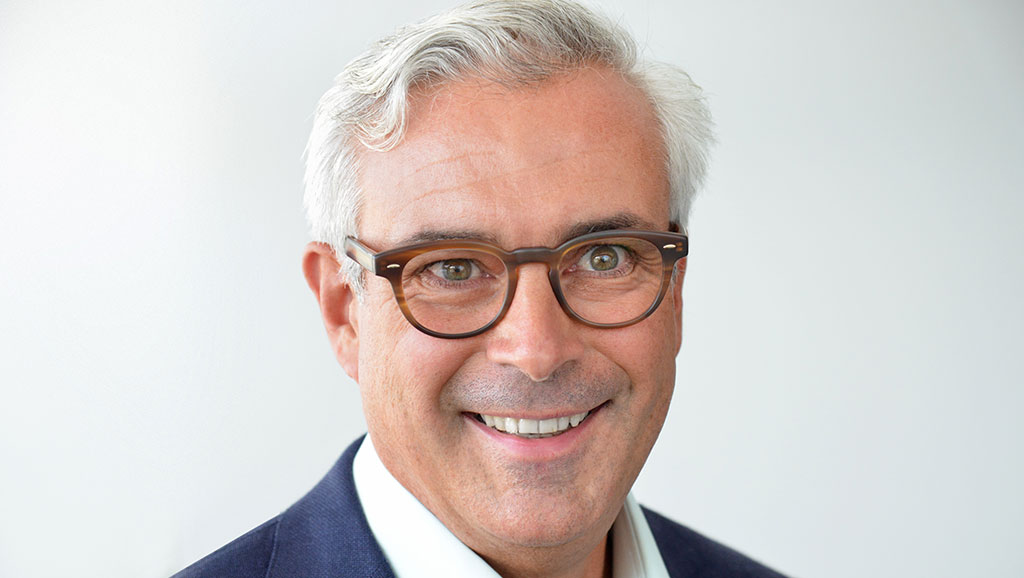 06 Jun

Pioneering antibody therapies target the world's most devastating diseases
Roger Nitsch, CEO, Neurimmune, reveals how the search for biotech solutions to issues like Alzheimer's and coronavirus is accelerating
How does Neurimmune stand out in the Swiss life science industry? Can you introduce us to the company and give some key facts and figures to illustrate its global importance?
Neurimmune was founded in 2006 and develops human antibody therapeutics. Six programs are currently in clinical development and five of these are human monoclonal antibodies. The most advanced is Aducanumab, an investigational human antibody for the treatment of Alzheimer's disease, that has concluded large Phase 3 clinical trials. It has been licensed to the U.S. multinational Biogen, which co-develops it with the Japanese pharmaceutical company Eisai and plans to apply for regulatory approval in Q3 2020. If approved, Aducanumab would be the first disease-modifying therapy for Alzheimer's disease.
How disruptive are your technologies and how do they contribute to global healthcare issues such as Alzheimer's and Parkinson's?
Neurimmune's technology focuses on the cloning of authentic human antibodies from healthy elderly subjects or from patients who had recovered from a disease. This technology platform is known as Reverse Translational Medicine (RTMTM) technology. In short, we are translating the immune memory of elderly subjects into functionally active antibody therapeutics.
Aducanumab is a human antibody developed through Neurimmune's RTM technology. It targets aggregated amyloid beta. Given intravenously once a month, Aducanumab removed brain amyloid in patients with Alzheimer's disease. In a sub-study that had tested patients for tau pathology, amyloid removal was paralleled by reductions of tau pathology, the second important pathology in Alzheimer's disease. Following amyloid removal, brain functions stabilized and the decline of cognitive abilities slowed down. The beneficial clinical effects were also affecting activities of daily living. The clinical Phase 3 data were presented at major scientific conferences.
Biogen has initiated the regulatory filing process in the U.S. for Aducanumab and has begun to submit Biologics License Application (BLA) modules. If approved, Aducanumab would become the first therapy to reduce the clinical decline of early Alzheimer's disease.
Besides Aducanumab, Neurimmune discovered Cinpanemab, an antibody that targets aggregated alpha-synuclein for the treatment of Parkinson's disease: Biogen had acquired Cinpanemab and has concluded a Phase 2 clinical trial, with data expected by mid-year 2020.
Moreover, our human antibody against SOD-1 for the treatment of amyotrophic lateral sclerosis (ALS), a devastating neurodegenerative disease, and our human antibody against transthyretin amyloid in heart disease are in Phase 1 clinical development phases.
Neurimmune also discovered BIIB076, a human antibody against tau pathology for treatments of brain diseases with tau pathology including Alzheimer's disease. BIIB076, currently in Phase 1 development, was acquired by Biogen.
In addition to our clinical programs, 16 novel human antibodies are in Neurimmune's development pipeline toward the clinic.
During the onset of the corona pandemic, we have applied our technology platform to patients who have recovered from COVID-19. We cloned many hundreds of human antibodies targeting SARS-CoV-2 and are developing virus-neutralizing antibodies together with our German partner ethris for the inhalation treatment of patients with COVID-19.
How is Neurimmune driving forward innovation, research and development (R&D), and working to pioneer new medical and technological fields?
 Our R&D efforts aim to generate leading human antibodies that are safe and efficacious. For each of our programs, the research begins with careful, systematic analyzes of the immune systems of healthy subjects or individuals who recovered from a disease. These analyses result, in some programs, in thousands of human antibody sequences, which are used to design active antibodies that target a disease-related mechanism in an effective and safe fashion. Relying on human immune mechanisms as a starting point for our developments, enables us to access biological activities optimized by millions of years of immune system evolution.
As a result, our human monoclonal antibody technology combines major immunological activities including human affinity maturation and tolerance selection, processes that were optimized through evolution for unsurpassed efficacy and safety.
In short, the RTM technology teaches how the human immune system supports healthy elderly subjects to stay healthy or how a patient was able overcome a disease. It enables us to identify the most potent agents against specific diseases and develop them into therapeutics.
When it comes to global partnerships, what are your plans for developing new collaborations, and for connecting with further industry stakeholders and life science partners?
At Neurimmune, we focus on the discovery and development of human therapeutic antibodies and other treatment modalities, such as small molecules and vectorized antibodies. Partnerships with pharma companies are a key part of Neurimmune's commitment to successfully develop innovative product candidates.
Neurimmune has partnered selected programs with Biogen, TVM Capital and Eli Lilly's Chorus unit as well as with Ono Pharmaceutical in Japan. To access new technologies, we also entered into strategic collaborations with REGENXBIO and ethris to develop gene-based products.
Going forward, we remain interested in establishing value by creating industry partnerships, in particular for later-stage clinical development and the commercialization of our programs in large indications. For smaller indications, we are also considering developing programs through pivotal clinical studies ourselves.
What is the company's strategy for expanding its commercial presence, and growing its recognition and image globally?
Global communication is important as success in our industry depends on knowledge sharing about our discoveries and new clinical data within the scientific community. At Neurimmune, we aim to publish our key findings in peer-reviewed publications, such as Nature, Neuron and Science Translational Medicine. Furthermore, we communicate to strengthen our industry networks and relationships, and will continue to focus on this in the future. For successful drug development, we aim to bring together resources and expertise from different areas, including clinical development, manufacturing and commercialization.
What are the most important trends that drive the development of the Swiss biotech industry? Where do you see the most innovations and disruptions coming from?
 We see big data approaches and artificial intelligence being increasingly applied to the analysis of human immune repertoires. These technologies are instrumental for a deep understanding of the complexities of human immune responses along with the opportunities generated through this knowledge for innovative drug development.
For example, deciphering immune repertoires of COVID-19 survivors enabled us to identify active antibodies that can most potently neutralize SARS-CoV-2 virus.
Swiss biotech vs. Covid-19: how do you foresee the current epidemic will change the research landscape of Switzerland? What are the main threats and opportunities for Switzerland's biotech industry and what transformations lie ahead for the sector?
Both vaccine development and drug development strategies for COVID-19 have become a main focus of the biopharmaceutical industry, both in Switzerland and globally. More than 200 treatments and over 141 vaccines are in development and the Swiss biotech industry has prominently joined the race to find an urgently needed treatment for COVID-19.
New technologies have gained momentum, in particular mRNA technologies. These benefit from rapid, cell-free production processes for both vaccines and neutralizing antibodies.
At Neurimmune, we focused our RTM platform on the discovery of human anti-SARS-CoV-2 antibodies from COVID-19 survivors. Together with our German partner ethris, we are developing the first inhalable, mRNA-encoded neutralizing anti-SARS-CoV-2 antibody for the treatment of COVID-19. Our joint goal is the initiation of clinical studies later this year.
The coronavirus pandemic has already had a strong accelerating impact on the strategies for drug development. It teaches us how to be faster, cut corners and reach milestones much faster that in conventional strategies.
How have the Swiss leveraged their innovation capacities to tackle this historical challenge? What are the main lessons learnt and why do the Swiss stand out in your opinion?
Switzerland has a wonderful combination of world-class scientific institutions, deep know-how in the pharmaceuticals sector and strong but liberal governance and oversight. This makes for a perfect humus for new ideas to grow and to be translated into medicines with impact. In this beneficial environment, the pandemic has had catalytic effects. It brings researchers closer together, allowing for more innovation and quicker processes, which hopefully will go far beyond the current COVID-19 research programs.
The crisis is teaching us new ways to accelerate drug development. New strategies are being applied and new technologies are being developed to reduce drug development timelines—we are seeing drug candidates being developed from discovery to first clinical trials in less than one year. This is a very impressive collateral benefit of the crisis.
Looking toward the future, how would you summarize your plans and priorities for the next years in order to continue driving innovation and growth, and to take the company to the next level?
We are expecting a number of important milestones in the near future—this includes the completion of the Aducanumab BLA filing in the U.S. and other regions, Phase 2 data for Cinpanemab, and the first clinical data for our newer programs in development for Alzheimer's disease, ALS and cardiomyopathy. Beyond that, we continue to invest in our pipeline and our RTM platform to deliver transformative therapeutics to support patients and their families.
To conclude this interview, what is your final message for readers?
I am very grateful to Neurimmune's scientists, clinical teams, manufacturing experts and collaborators. Together, we are on a fascinating journey from prototyping new molecules by small teams of talented researchers, via manufacturing and clinical testing of our drug candidates by thousands of clinical investigators to deliver new therapeutic solutions to patients around the globe.