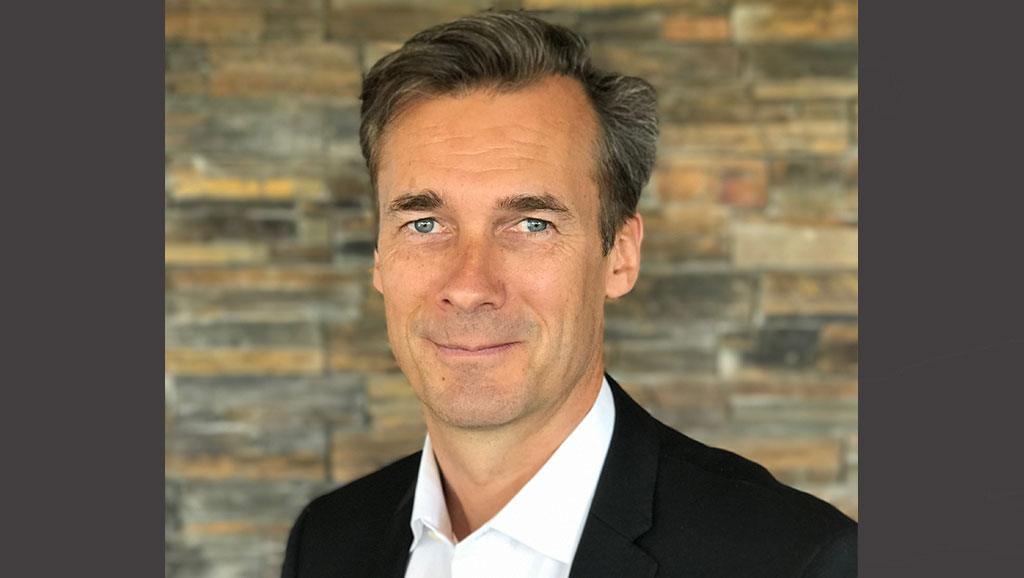 06 Jun

Over 20 Swiss biotech companies push innovations to combat COVID-19
Dominik Escher, President, Swiss Biotech Association, explains how the pandemic has cemented Switzerland's reputation as the world's most innovative country
In 2018, Switzerland was ranked as the most innovative country in the world in terms of patents per capita and it consistently tops the charts in terms of innovation across several indices. As president of the Swiss Biotech Association—a non-profit, member-driven organization that represents the interests of the industry—how does the sector facilitate and contribute to innovation and what systems has the government put in place to support this?
The biotech industry is a very prominent part of driving this innovation. Switzerland has really been at the forefront of a number of completely new innovations in the biotech sector. In particular for innovative therapies like biologics, several of which were discovered in Switzerland. For example, the first glyco-engineered antibody is coming out of Switzerland having been developed by GlycArt in Zurich, which was acquired by Roche. My old company ESBATech developed the first single-chain antibody fragment to come to the market and Neurimmune, which is another Zurich-based biotech company, will be the first to develop an antibody against Alzheimer's disease.
There are a number of first-in-class companies coming out of Switzerland, particularly in the field of biologics. The reason for this is a very strong academic network in this field, there are a lot of spin-offs and we have a cluster that has reached a critical size. There is also competition between companies, which I think is a healthy competition. This fosters an environment where people are really thinking, "What is the next wave of innovation? How can we be better than the others?" In a cluster, I think that's a very good driver for innovation and growth.
Could you give us some key facts and figures that illustrate the importance, dynamism and contribution of this industry to the nation?
We have roughly 300 biotech companies developing new therapies. In addition, there are biotechs developing diagnostics, manufacturers, service providers and consultants. Overall, the sector employs about 15,000 people, with roughly 8,000 employees in private companies and a little over 7,000 in public companies.
Another very impressive figure is the investment that these 300 biotech companies attracted last year, which amounts to about $1.3 billion. This came mainly though financing rounds and public offerings. Private companies have attracted more than $600 million in financing rounds, while the public sector has raised over $634 million. In addition, we saw 14 new startups last year. It is an ecosystem that has on one side very large and established companies, but it still keeps on growing, which is a very important element.
How does Switzerland manage to attract capital, partnerships and talents to grow this ecosystem?
Once you have reached a certain size and you are ranked number one in certain innovation indices, you attract the attention of venture funds and large biotech and pharma companies globally. Many Swiss biotech companies have successfully attracted significant amounts of venture capital from Europe, the U.S. and Asia. Beside venture capital, the industry can also finance itself through collaborations. In that area, I think Swiss biotechs have been very strong in attracting collaborations with large companies. Because we are regarded as a country which has a lot of innovation, based on very good companies and academic institutions, people are more interested in looking at Swiss biotech companies in comparison to countries where biotech is not really an important element.
Several new partnerships and programs have emerged in recent months in response to the pandemic. There are an estimated two dozen Swiss biotech companies investing resources to develop diagnostics, therapies or vaccines to combat COVID-19. What are some of the most promising projects on coronavirus emerging from the Swiss biotech scene?
On the diagnostic side, Roche is one of the leaders with their diagnostic test to identify antibodies against the virus, which means if a person had an infection with the SARS-Cov-2 virus, the immune systems fights against the virus by generating specific antibodies. These specific antibodies are very accurately detected by the Roche test.
On the therapeutics side, there are several Swiss biotech companies pursuing very innovative approaches and I would like to highlight three companies that have interesting solutions. One is Humabs, which is a biotech company located in Ticino, acquired by Vir, a U.S. biotech company. Many years ago, they identified neutralizing antibodies against SARS, the smaller pandemic we had in 2002. They went back to their fridge and could reactivate that program. Their antibodies—which are neutralizing against SARS—are also cross-reactive and can neutralize SARS-CoV-2. Research that had already been done many years ago can now be reactivated, which gives it a head start compared to other programs.
The second company to mention is Neurimmune that has developed a platform technology in which they identify antibodies from patients who have survived certain diseases or have generated antibodies against, for instance, Alzheimer's. They have taken their platform technology to identify antibodies of COVID patients who survived. These are fully human antibodies that can be used for therapeutic applications. In collaboration with a German biotech company, they will deliver the genetic information of the antibody directly to the cells around the respiratory tract. These cells then produce the antibody at the site where the virus tries to enter our organism. This is a very creative approach.
The third is Molecular Partners, which has developed a platform technology that can generate protein binders against a number of different targets. They are using an approach where they are neutralizing the virus proteins necessary to enter the human cells at three different sites. Unlike an antibody that only binds to one site and hopefully neutralizes the virus, they are attacking it from three different sites. The advantage to this approach is that it might be more resistant if the virus starts to mutate and modify the surface protein. You have the danger that the antibody can no longer bind all of a sudden. If you have multiple attacking zones, then if something starts to be a little bit different, you still might have the other sites that would be fully functional. These are three examples of innovation currently ongoing here in Switzerland.
How do you see the pandemic affecting the research and development (R&D) landscape in Switzerland in the short to medium term? What do you see as the main threats and opportunities for the sector?
15 percent of all Swiss biotech R&D companies are currently in a financing round and 35 percent of biotech companies have starting a financing round later this year in their business plan. This means that half of all Swiss biotech companies developing therapeutics need additional financing this year.
It is not the optimal time to do a financing round as all investors are currently reluctant. Although many people recognize the importance of life science research, it is not prime time to have financing rounds for private biotechs. I think that this is certainly a threat. There are probably some biotech companies that will not survive, if they are dependent on financing at the moment.
At the Swiss Biotech Association, we are trying to help with these financing issues by pushing the Swiss government to also put in place certain measures to help biotech companies. As you might know, the support measures they have introduced so far in Switzerland are only directed at companies that generate revenues. In biotech, most companies don't have revenues because they are just investing in R&D. From that point of view, they fall out of the rescue possibilities. At the Swiss Biotech Association, we are pushing very hard for measures to help out companies and startups that are not generating revenues.
For the opportunities, I think the biotech industry will be recognized by the public to be more important in future. This is also something that we are continuously trying to improve here in Switzerland: the recognition of the industry. Switzerland is well known for life science companies like Novartis, Roche and Lonza, but the public doesn't really know about these hundreds of small to mid-sized biotechs that are doing a lot of research and trying to come up with better therapies.
Big data and artificial intelligence are mega trends that are impacting all industries. Where do you see most innovations and disruptions in Swiss biotech coming from and can you give us some examples of recent breakthroughs?
Artificial intelligence is indeed becoming more important for biotech, since biotech normally deals with lots of data. When I did my PhD and did some sequencing of DNA, we were happy to be able to read 200 nucleotides—but we have millions of nucleotides in our genomic repertoire. These days, we are sequencing the whole genome of any organism and you have massive amounts of data available. We also recently did research on that. More than 50 percent of all our biotech companies are using artificial intelligence in order to understand all this data and to make conclusions from it.
One of the recent breakthroughs, and a really good example of a Swiss biotech company, is Sophia Genetics. It is using artificial intelligence for genomic information out of different patients and hospitals worldwide. This initially started by cooperating with some hospitals, with genomic data generated mostly from cancer patients. It began to collect this data to understand what kinds of mutations can lead to which kinds of cancer and which therapies would most benefit the patients. By growing that whole network of genomic information, it is now in a place where it is collaborating with many hospitals. It has gathered a large amount of genomic information and is using statistical interference, pattern recognition and machine learning. It now has an overview of many diseases and what kinds of mutations are causing these diseases as well as which patients respond best if they have a mutation here or there. This is, of course, very valuable for many patients.
The pandemic has presented an opportunity for additional international partnerships. According to Dr. Michael Altorfer, CEO of your association, half of investments in the Swiss biotech industry come from foreign investors. What are some cross-border partnerships or collaborations that you are excited about?
Some great recent news has come out of ADC Therapeutics, a biotech company located in Lausanne. It had an initial public offering (IPO) on NASDAQ in May, and it was able to raise $260 million. This was in market conditions where many companies would probably have pulled their IPO and decided to postpone until later. I think that was very brave. This gives hope to the whole industry at a time when many companies thought that the IPO window might close. The IPO is a very important element for biotech companies to generate additional capital and advance their programs. If these measures are still open, that is great.
There are a number of collaborations currently ongoing between biotechs in Switzerland and large companies located outside of the country. The openness that Switzerland has is important. Since we are such a small country, we are used to leaving it to collaborate with international partners. This is also reflected in the biotech scene today.
Do you have any more projects open to international investment or any IPOs coming up on the market? What are the players to watch in Switzerland?
There are certainly some players to watch for and, in particular, some companies that are currently listed on the Swiss Stock Exchange but which might also make the step over to NASDAQ. This is always a hot topic. I think it is a good step because then you are really increasing your exposure to a much broader investor base. This is probably a trend which we might see, hopefully later this year or next.
As someone with his finger on the pulse of innovation, how would you rate Switzerland's innovativeness and responsiveness during the crisis? As the world's innovation leader, has Switzerland lived up to its reputation?
I think we have seen a lot of very promising initiatives. Several companies are using their platform technologies, which were developed for some other indications, and are employing this against the SARS-CoV-2 virus. As we discussed before, there are more than 20 ongoing different approaches. For some, it is a question of whether they really want to be in that field or if they already have something that is more advanced in the pipeline. If you are one of the companies that need financing, then of course I think your financial means are very restricted to start a completely new project.
To conclude this interview, what is your final message to the readers of Newsweek?
Switzerland is a leader in innovation. In particular, the Swiss biotech industry has grown to be an important industry for Switzerland. We need to further improve the framework conditions in order to keep the industry growing. I think that there are two elements where Switzerland still has to improve on its framework conditions. One is clinical trials: we see a declining number of early clinical trials in Switzerland and this is a warning signal for us. The other is financing possibilities for biotech companies. We still do not have sufficient venture capital in Switzerland and we want to improve the framework conditions in order to help.
Biotech companies located here in Switzerland have developed some of the best diagnostics and therapeutics. These biotech companies aim to help patients regardless of where they are, which means that they will not only help Switzerland but also patients in general around the globe. I'm sure that many patients can benefit from the innovation that we have here in Switzerland.