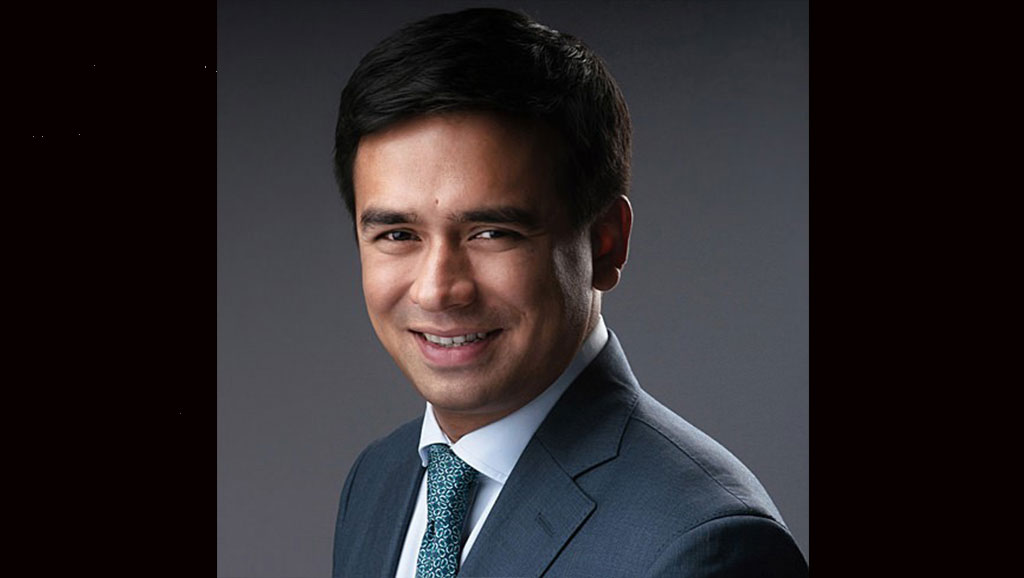 28 Sep

An institution with innovation embedded to its DNA
Dr. Suddha Chakravartti, Head of Research, EU Business School, highlights the importance of the attraction of international talent in academia
To start this interview, can you tell us more about yourself? What are some of the big projects, or big directions, big goals that you are working towards?
I joined EU Business School in 2012 as a faculty member dealing with most of the subjects relating to international relations. We try to do things from a very interdisciplinary point of view. In 2017, I was appointed as the Head of Research since there was not a centralized platform through which we could showcase that. We did a lot of research in different ways, but our research seldom had any outreach and the activity happened to be haphazard. Therefore, we created this platform, ONResearch, and in order to keep it neutral, non-partisan, as well as independent, we placed it under a Foundation, which is non-profit and public, allowing us to be independent.
We do not follow any kind of dogmas or any kind of ideology. Our aim is to provide relevant and cutting-edge research on real world issues, meaning interdisciplinary research on real world issues, and some sort of thought leadership on certain areas.
Being a business school however our engagement is very specific. We are in the business of teaching business to students: that means our research is primarily focused on applied research. As a private business school, we do not receive state funds, and, therefore, it is very important for us to make sure that our research and researchers remain accountable and that there is a real-world value to it. Compared to larger universities and institutions in Switzerland, we are smaller and we are private, so the strategy that we have created is to transform our research endeavours into a platform where we can also engage other members to join, bringing in people and a variety of stakeholders. It is a work like a business platform where you are creating a market on both sides. Instead of doing research on our own we try to develop partnerships with different organizations. In Geneva for example, we are surrounded by international organizations, civil society organizations or NGOs, as well as businesses. We aim to partner with them, or with other businesses, through mentorship programs and other symbiotic projects. This is one way that we know that our research has real world impact. We had to strategize it in such a way that from the beginning, it was not just doing research, but we needed an outreach and visibility. We do that through our various research events. In those events, we select topics and we try to invite as many different stakeholders in order to encourage idea-generation and meaningful partnerships.
One of the things I have learned being in Geneva for such a long time is that you have two sides to Geneva. One is international Geneva, the UN and the international organizations, and then you have the traders and the bankers, and the two sides of the river don't really engage with each other. We try to bring those people together. It is really interesting bringing these two absolutely different groups of people together and making them sit and talk on different issues. I believe in partnerships and not in groups and committees, and I think you can get a lot of things done in this way. Whether it is a debate, a seminar or a keynote. This is how we do the outreach aspect. At the moment we are in talks with some of the UN organizations to help them with certain methodologies. We are already assisting some other organizations with research work, and also with curriculum development for different institutions.
Therefore, the foremost strategy was to make ourselves visible and build a solid reputation of our research output. The first aspect was getting the institutional name out there and in doing so we have had to position ourselves. As mentioned, being a relatively smaller business school, meant that we needed to get people on board. The ONResearch platform allows us to reach out and connect different stakeholders, or connect other stakeholders with each other. This was the idea of how we position ourselves from the perspective of being a little unique.
The second is that we need to produce knowledge. For that we have launched our own academic, peer-reviewed and open access journal. In November this year we will launch the fifth edition of the biannual journal. And we have different methods of engagement with our faculty, because our faculty also used to earlier publish their work through different mediums. We wanted to bring them under one umbrella and also encourage faculty members to have research projects that we can also assist.
Can you share with us some key specific areas or projects that you are working on in terms of topics and subjects?
The key word here is interdisciplinary, so it is very broad. Our focus is around business, entrepreneurship, leadership and international politics, which is related to business etc. In order to make this accountable, it is very important for us with who we are partnering with, and what kind of research engagements the partnership entails.
At the moment, we work a lot on entrepreneurship and sustainability issues, and this has been something of interest from the outside world. We have also been focusing a lot on public and private partnerships, and how such meaningful partnerships can solve many of the current global challenges. We have public and private partnerships all around the world. Previously, before joining academia, I was with international organizations. And what I realize now is that the public and the private sectors, and the two sides of Geneva, speak very different language. Sometimes in those meetings involving international organizations where such engagements were discussed, you would strangely find no private sector represented there. We were one of the first to actually address this that and bring people together. Through that, we garnered a lot of interest. Then we have mentorship programs where we are approached by certain businesses come, mainly SMEs, because SMEs need that kind of assistance or work, that could be very specific to their business, marketing or financial aspects.
This is what becomes the 'applied' aspect of our research endeavours. We are also engaged in knowledge creation and dissemination, whereby we are assisting in curriculum development with different institutions, which has been a very interesting learning experience, seeing the effectiveness of what you are teaching and delivery methods, particularly during the COVID-19 pandemic. We are very blessed because we have an online campus. The entire move to online was fairly easier than probably other institutions. We also wanted to take a lead in that and the pandemic has thrusted us probably five years in advance. We want to take a leadership role in digital economy, digital governance and digital education. These would be the main areas, and we strongly encourage businesses and institutions to partner with us through our research platform.
How is the school nurturing a culture of innovation, open mindedness and curiosity within its students?
This is something I have been personally fighting for not just at EU, but this is that I have been very vocal about. A university should be a place where you come to not only test and reinforce your ideas, but to test and be exposed to different ideas and values. I am not talking about just business, but any idea. That is the whole reason behind coming to university, and this is something that we see being eroded around the world.
Universities should be a bastion of freedom for trying out new ideas. In many places your research does not get published, if your worldviews are not aligned with the institution. At EU, we resolutely promote this freedom in both teaching as well as encouraging plurality of thought and ideas. Being a small institution means that our faculty members and students know each other really well which creates and environment of collegiality and collaboration between us. We try to make sure that the contents of what we teach is in alignment to each other. Having practitioners also coming and teaching, in addition to the academic dimension, makes it a real-world thing. Within that we give a lot of freedom in terms of certain criteria, in terms of what faculty members are able to teach. Now, this is what makes us innovative; the freedom we foster and our collaborative approach.
Since we are not bound by state interference in our curriculum, we have the ability to be attuned better to market needs. This is an existential issue for any private university around the world. We have to be attuned to what skills, knowledge and expertise is required by the market. What was five years back is not relevant anymore. Therefore, for us, it is not a matter of being innovative, it is our innovativeness that lets us continue and thrive. People who choose private institutions like us have that idea in mind. You come to EU business school because you will be exposed to such innovative ideas, because we blend teaching with learning and research to meet the requirements of the future.
As an international researcher and thinker, how do you view Switzerland R&D and innovation eco-system? What are the strengths and the areas for improvement in your opinion?
Switzerland always ranks very high in innovation in most rankings – whether in the World Economic Forum ranking or by the UN and others. I teach politics, and even in terms of soft power that Switzerland has, it always punches over its weight. This is because of the kind of ecosystems is has, because it has the necessary political structure along with physical, economical or the financial capabilities that go hand in hand with that. I think the positives allow Switzerland to attract the best talents.
On the critical part, I find that there is a disconnect between the educational policy that Switzerland wants to promote from the perspective of innovation – at the higher level, particularly masters, doctorates and post-doctorates, where real innovation happens. There is a disconnect between that and the immigration policies, in many ways. I am not getting into immigration issues, but if Switzerland spends a lot of money subsidizing education and attracting the best talent from the world through scholarships, there is a noticeable disconnect, which might not be the same in other countries like in Germany.
The attraction of talent remains very high in Switzerland but I am not really sure about retention of talent, at least from academia. Switzerland remains a top-notch destination for the attraction of talent. But in terms of retention, it could be far better. Particularly where innovation really happens, as I said, Masters, doctorates and postdocs.
What would be your final message towards the readers of Newsweek?
Switzerland is unique. The education system is very strong and robust. I would like to see a freer market in education. I think particularly in continental Europe, education is extremely regulated. And Switzerland being a bastion of deregulation and economic freedoms, at least from the perspective of economy I would like to see a freer market in education.